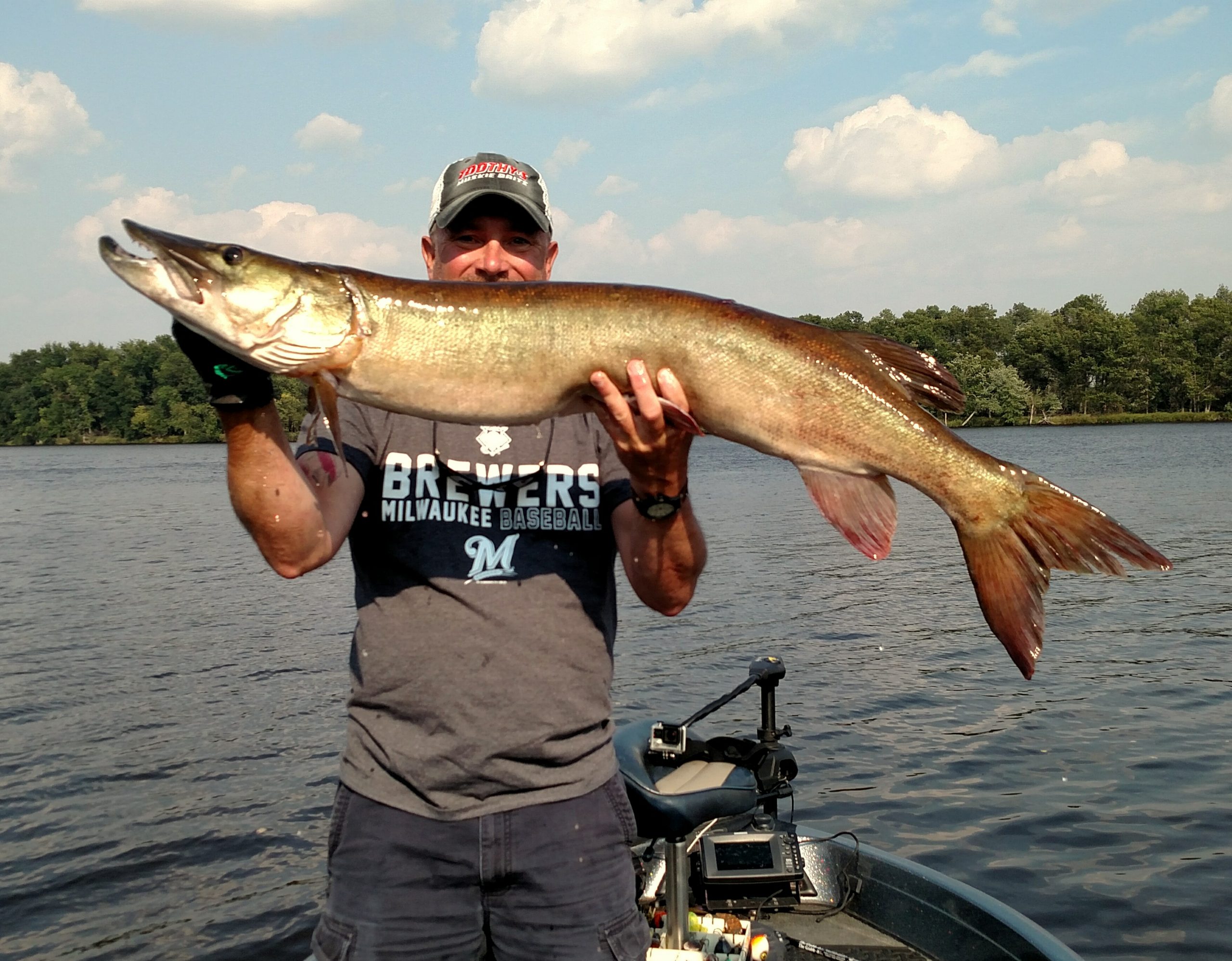 I want you to have an unforgettable and pleasant day on the water.
I want you to catch fish, it could be a personal best or a fish of a lifetime. I want to teach you techniques and styles of my fishing expertise to show you how to become a better angler.
I hope your guided fishing experience presents you with new knowledge and techniques so when you get back on the water, you'll have the upper hand that helps you catch more fish.
Booking your fishing trip
I will do everything possible to help schedule your memorable fishing trip with me. I offer two guided trip packages, full day (8 hrs) and a half day (4 hrs). We will be fishing out of a 19 ft Ranger boat with all the electronics and fishing equipment if needed. We can stop for lunch at two locations on the water or if you prefer to bring a lunch that works for me. What are you waiting for? Come spend a day on the mighty Wisconsin River, Petenwell or Castle Rock lakes here in central Wisconsin.
Full Day outings available (8 hrs)
Half Day outing available (4 hrs)
Available for large group outing
Musky fishing, I have two clients, plus myself in the boat
LODGING INFORMATION AVAILABLE
(Musky fishing is with only two clients in the boat)
Full Day - $400.00*
Half Day - $300.00*
Follow boat - $50.00
* These rates are for one or two clients
* No Refunds on Gift Certificates
Deposit Refund - Please read the sections on Cancellations, No Show, and Refunds in the Liability & Release Agreement..
Todd was an awesome fishing guide!! He is a very knowledgeable, easy to talk to, and a patient teacher. Everyone on the boat had a great time and caught tons of fish. I would highly recommend Todd to anyone looking for a fishing guide! High quality fishing and fun!
Read More